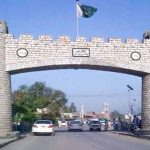 ISLAMABAD: The deadline for the government's Asset Declaration Scheme will end today, with no extension to be given for declaring assets.
The federal government had introduced the Asset Declaration Scheme in May, whose deadline comes to an end today. However, Prime Minister Imran Khan has hinted at extending the deadline of the assets declaration scheme.
Federal Board of Revenue (FBR) chairman Shabbar Zaidi while speaking to the media on Saturday had said no extension will be given in the scheme after today's deadline, as opposed to speculation rife in social and mainstream media.
The FBR chief rubbished rumours that have been circulating for the past few days, confirming that "there would be no extension in the amnesty scheme".
The FBR has issued instructions to its subordinate offices to remain open today and observe extended working hours till eleven in the night. The step has been taken to facilitate the taxpayers in payment of duties and taxes and filing of income tax return.
Speaking with the state broadcaster, Pakistan Television (PTV) Finance Adviser Abdul Hafeez Shaikh the aim of the Asset Declaration Scheme was to motivate people to document their assets.
Shaikh said it was imprudent to remain in continuous tension for saving a meagre amount required to whiten the undeclared assets.
He added, that enhancing tax collection was imperative to carry forward the development work in the country and deplored that Pakistan was having lower tax to GDP ratio in the region.
The advisor clarified that whosoever earns outside and pays taxes there, his or her money is already whiten and does need not to avail the Asset Declaration Scheme.
"Any Pakistan who earns here and makes assets outside the country would have to whiten the money," Zaidi added.
He clarified that remittances was legal money and need not be whiten through Asset Declaration Scheme.
"The money should be transacted through banking channels to have money trail," he added.