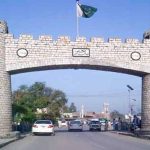 ISLAMABAD: President Mamnoon Hussain on Tuesday unveiled a unanimous counter-terrorism narrative espoused by the religious scholars of different schools of thought.
The narrative, described as Fatwa (decree) , seeks to address a host of challenges posed by growing sectarianism, extremism and terrorism.
According to the gist of the declaration, religious scholars converged on the point that it was the state which only can declare Jihad.
"No group or party has right to impose its ideology by coercion or at gun point."
Declaring Jihad against the state as well as security personnel is un-Islamic and constituted an act of treason, says the Fatwa.
Speaking at the launching ceremony of the Fatwa "Paigham-e-Pakistan" in Islamabad, President Mamnoon Hussain said issuance of a unanimous narrative through consultations was a step in the right direction and it would go a long way in projecting soft and positive image of Pakistan in the comity of nations.
He expressed optimism that the unanimous Fatwa (decree) issued by religious scholars representing different schools of thought would help address the challenges posed by extremism and terrorism.
The president said this would also highlight the fact "Islam is a religion of peace, brotherhood, tolerance and co-existence."
The true teachings of Islam have been weaved into the counter-terrorism narrative, he stressed.
Speaking on the occasion, Leader of House in the Senate Raja Zafar ul Haq emphasized the need for national solidarity to rectify inadequacies of the system.
"Our valiant armed forces, administration and people rendered unrivaled sacrifices in dismantling the scourge of terrorism," he said.
Foreign Minister Khawaja Asif said a unanimous narrative by the Ulema against terrorism was evidence that the nation was committed to root out the scourge of terrorism and extremism from the country.
The minister said the war on terror will continue till total elimination of terrorism.
Interior Minister Ahsan Iqbal emphasized the need for promoting unity and solidarity among "our ranks" to achieve a bright future.
He said efforts to combat terrorism would go waste if the international community did not fulfill its obligations.
He said the international community will have to listen to the voice of brutalized people of Burma, Palestine and Kashmir.