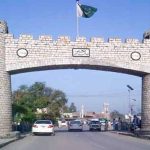 ISLAMABAD: National accountability Bureau (NAB) on Saturday told the top court that delay in Nandipur power project caused loss worth Rs 27 billlion to national exchequer.
An interim investigation report submitted by NAB in the Supreme Court stated that the country suffered losses of Rs27 billion in the Nandipur project due to the delay caused by the federal law ministry in 2009.
The law minister at the time was Babar Awan in the PPP-led government and the petition against the delay was filed by former foreign minister Khawaja Asif in 2011.
The delay in providing a legal opinion on the matter resulted in the loss to the national exchequer with NAB revealing further that despite requests by the Ministry of Water and Power, the law ministry failed to fulfil its responsibility. The project was delayed due to a rift between both federal ministries.
The report further stated that during the investigation, it was found that officers and officials of the Ministry of Water and Power failed to exercise their authority lawfully and committed corruption offences under NAB's laws.
The accountability added that it possesses all relevant record from both ministries and the statements of the accused and witnesses are being recorded.