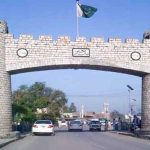 ISLAMABAD: Chief Justice of Pakistan (CJP) Umar Ata Bandial Thursday, 25 May 2023 remarked that delay in elections will allow "negative forces" to swing into action and "play tricks" on the country.
He made these remarks during a hearing regarding a review petition filed by the Election Commission of Pakistan (ECP). The petition challenged the Supreme Court's decision to hold elections in Punjab on May 14.
The bench hearing the case consisted of Justice Munib Akhtar and Justice Ijazul Ahsan, who had previously issued the directive on April 4. Following the bench's order, the Election Commission informed the Supreme Court that it couldn't conduct elections due to security concerns and a lack of funds. Consequently, the ECP filed a review petition, arguing that determining election dates was not within the Supreme Court's jurisdiction.
During the hearing, the ECP lawyer presented arguments that seemed to irritate CJP Bandial. Justice Ahsan instructed the lawyer to focus on the main point of contention. The lawyer argued that Supreme Court Rules couldn't restrict constitutional powers. However, Justice Akhtar countered, suggesting that accepting the argument would render Supreme Court Rules null and void.
The judges questioned the possibility of the caretaker government remaining in power for four and a half years if a provincial assembly was dissolved within six months. The ECP lawyer argued that a 90-day delay in elections could be addressed, but CJP Bandial questioned the rationale of an elected government serving for only six months while a caretaker government remained for a longer period.
The judges emphasized the importance of transparent elections and expressed skepticism about the ECP's reasons for not being able to conduct polls, such as insufficient funds and security concerns. CJP Bandial criticized the ECP for accepting excuses from the Ministry of Finance and urged the commission to seek a concrete explanation for the alleged scarcity of funds.
The hearing also touched on the ECP's concerns about provincial assemblies influencing National Assembly elections. The judges dismissed these concerns as unfounded and emphasized that a transparent and strong Election Commission would prevent interference. The ECP lawyer attempted to bring up recent events to support their arguments, but Justice Munib prohibited references to those events.
The hearing was adjourned until May 29 (Monday).