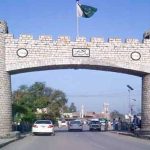 ISLAMABAD: Chief Justice Anwar Zaheer Jamali has observed that delay in holding population census in the country will affect the democratic dispensation.
Hearing a suo motu case on the delay in the census, the CJP remarked that the incumbent government took power three-and-a-half years ago and still measures were not taken to hold a census.
He asked if the government was intending to conduct next elections under previous constituencies.
Evading to conduct census exposes malicious intent of those enjoying the status quo, said the chief justice.
In previous hearing on Oct 4, the federal government had reiterated its stance before the Supreme Court that it would propose to the Council of Common Interests (CCI) a date for holding population census in the country possibly in March/April 2017 that too if army personnel will be available for escorting the staff conducting the exercise.
But the bench rejected the government's stand and said that it should have conducted the census on a war-footing instead of proposing dates after dates.