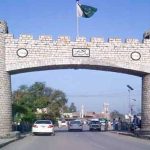 ISLAMABAD: The Election Commission of Pakistan has postponed by-elections in some union councils, town and municipal committees of eight districts over the delimitation issue.
The Sindh High Court had directed the election commission to carry out delimitation in the controversial constituencies of the eight district in Sindh. However, the ECP, moved the supreme court on Wednesday against the SHC decision.
The Supreme Court ruled that the ECP is an independent institution and could take decision about holding LB polls or postponing the 19 November elections.
An emergency meeting of the ECP was held, which was chaired by chief election commissioner Justice (Rtd) Sardar Raza. .
Addressing a press conference, Secretary ECP, Babar Yaqoob said that no elections would be held 81 local councils in eight districts including 4UCs Badin, 27 UCs Shaheed Benazirabad, 17 UC Nosherao Feroz, 25 UCs Mirpur Khas , 1MC Tandoalayar, 1MC, 24 UCs Hyderabad and other areas.
He said that the elections would be held in the affected UCs after fresh delimitation.