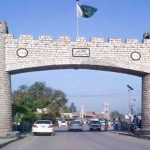 Prime Minister Imran Khan has urged the United States to delink the 40 million Afghan citizens from the Taliban and take urgent action to send humanitarian assistance to the country.
He was addressing the extraordinary session of the Organization of Islamic Cooperation (OIC) Council of Foreign Ministers on the humanitarian crisis in Afghanistan.
He said that the last extraordinary session of the OIC was called to discuss Afghanistan 41 years ago. He said that if the world doesn't act, Afghanistan will be the biggest manmade crisis.
"If foreign aid dries up, foreign reserves are frozen, the banking system freezes, any country would collapse, let alone Afghanistan."
He said that the US has set conditions of human rights, women rights and inclusive government before foreign aid flows to Afghanistan.
"Every society's idea of human rights and women's rights are different. When we are talking about human and women rights, we have to be sensitive of cultures."
He said that the Taliban are ready to comply with these pre-conditions. Unless immediate actions is taken., Afghanistan is heading for chaos.
"Any government unable to pay salaries to its civil servants, hospital, doctors, nurses, it will collapse"
If the Afghan government doesn't have the capability to fight terrorism, ISIL (Islamic State of Iraq and the Levant) will become a threat.
He cautioned the world that ISIL is capable of international terrorism and only a stable Afghan government can deal with it.
He hoped that the conference can come up with a strategy to take Afghanistan out of crisis.
"Afghan children to die of starvation"
In his address, Foreign Minister of Pakistan Shah Mehmood Qureshi said that millions of Afghan children are at risk of dying from malnutrition as 22.8 million people face a food shortage in the country.
He said that past Afghan governments had been excessively dependent on foreign aid.
"The developments of August 2021 have altered the political landscape of the country but they have not made the needs of Afghans any less pressing," he said.
"For its part, Pakistan has demonstrated that its approach towards Afghanistan is guided by urgent humanitarian concerns," he said.
As a special goodwill gesture, Pakistan allowed the transportation of life-saving medicine from India and Afghanistan.
"Sufferings of Afghans have lasted too long"
Foreign Minister of the Kingdom of Saudi Arabia Prince Faisal bin Farhan stressed urgent humanitarian support for Afghans.
"This meeting sends a message to the entire global community for immediate action to end the situation in Afghanistan," he said.
He said that the sufferings of Afghan people have lasted too long and they have faced instability and a lack of peace.
Organization of Islamic Cooperation (OIC) Secretary General Ambasssador Hissein Ibrahim Taha said that by hosting this event, Pakistan reaffirms its total commitment to the issues faced by Muslim countries.
"The general secretariat reaffirms its full support for reconciliation in Afghanistan hoping that all parties will commit themselves to peaceful dialogue to resolve all differences."