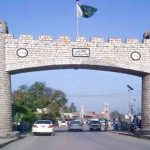 ISLAMABAD: Dense smog continued to blanket plain areas of Punjab and some parts of Khyber Pakhtunkhwa Tuesday morning.
According to Motorways Control Room, Motorway M-1 from Peshawar to Rashkai, M-2 from Lillah to Lahore, M-3 from Pindi Bhattian to Faisalabad and M-4 from Gojra to Faisalabad are closed for traffic due to dense smog and zero visibility.
Dense fog with poor visibility has also been reported on Khanewal-Multan section of Motorway.
The road users have been advised to maintain reduced speed and safe distance.
Helpline 130 and control room number 5494126 can be accessed to avoid any inconvenience.