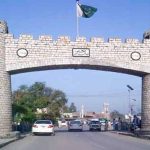 ISLAMABAD: Former chief ministers of Balochistan Abdul Malik Baloch and Sanaullah Zehri appeared in Supreme Court (SC) in a case pertaining to deplorable situation in the province with Chief Justice of Pakistan (CJP), Justice Mian Saqib Nisar's remarks that those responsible for the province's situation would not be spared.
Regarding the statement of Baloch over shortage of funds to make new schools, the CJP lamented that everyone says they do not have funds.
He added that 6,054 schools in the province lack boundary walls and toilets while lakes are faced with drought.
Talking about the province's health sector, Chief Justice Nisar remarked that he had witnessed very poor conditions at Balochistan's government hospitals during a visit to Quetta.
For his part, Zehri said the security situation has considerably improved in their tenure.
The chief justice observed that the people would be forced to migrate if things remain the same, asking what the court can do to improve the situation.
The court then summoned the inspector generals of the Frontier Corps' south and north divisions at the next hearing in Quetta.