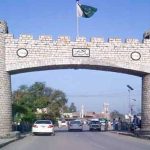 ISLAMABAD: Minister for Planning and Development Ahsan Iqbal has said that full development of Gwadar would make Pakistan hub of regional trade.
He was addressing a function organized by Pakistan Institute for Conflict and Security Studies in Islamabad on Thursday.
The Minister said we could not exploit Thar coal for seventy years despite the fact that deposits have more energy value than combined oil reserves of Iran and Saudi Arabia.
He said for the first time, under China Pakistan Economic Corridor (CPEC), genuine programme has been initiated to mine coal from Thar and first coal-based project in the area would become operational by the end of this year.