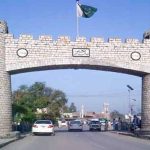 ISLAMABAD: Minister of State for Capital Administration and Development Division, Dr Tariq Fazal Chaudhry says there is difference of opinion on the FATA reforms but the matter would be resolved in the Senate soon.
In an interview, he said it was the PML-N government that took the initiative for reforms in Federally Administered Tribal Areas.
He said PML-N has always respected the Parliament and other national institutions.