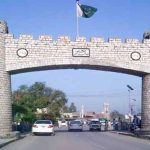 ISLAMABAD: A fresh medical report of former prime minister Nawaz Sharif has on Tuesday been submitted in an accountability court in Islamabad.
It has been stated in the report that the erstwhile premier has been advised by doctors to remain in self-isolation in the wake of the coronavirus pandemic.
The report says that Nawaz Sharif is likely to get affected by the epidemic due to age factor and he cannot be taken to hospital as well.
The Pakistan Muslim League-Nawaz (PML-N) supremo was scheduled for heart checkup at the University Hospital Geneva. The dose of cardiac medicines of Nawaz Sharif has been increased and his veins have shrunk, the report said.