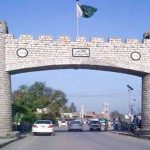 KARACHI: The Pakistani rupee continued to gain strength against the US dollar in the interbank and open markets on Tuesday.
The US dollar dropped by Rs2.30 in the interbank to Rs157.75. Similarly, it dropped by Rs2 to Rs159 in the open market.
Last week, the greenback hit record highs of Rs164.05 in the interbank and Rs164.50 in the open market.