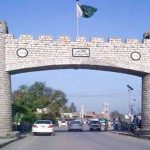 KARACHI: The US dollar reached an all-time high of Rs. 142 in the inter-bank market on Friday.
The US currency gained by Rs. 8 to touch the new high in the inter-bank market.
The rise in dollar comes owing to the widening current account deficit and International Monetary Fund's (IMF) suggestion to the government to realign the rupee with market fundamentals to access funds.
Further, the State Bank of Pakistan is set to announce its monetary policy today and the market expects an increase in the interest rate which could be reflecting on the dollar rate.
The current policy rate stands at 8.5%.
The foreign debt has increased by Rs. 760 billion owing to the rise in the value of dollar.