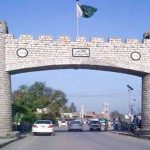 KARACHI: The United States dollar has reached a new record high of Rs150 in the interbank market on Friday.
As the rupee continues to devalue against the US dollar in this week, the greenback, today, gained another Rs3 in the interbank market to touch the highest peak.
Yesterday, with consistent downward trend of the rupee against the US dollar, the greenback touched Rs148.
The dollar gained Rs6.61 at the start of the trading in the inter-bank today, but soon was contained to 146 rupees.
It may be noted, just three days after PM's adviser Abdul Hafeez Sheikh's announcement regarding finalization of a three-year bailout with the International Monetary Fund (IMF) for $6 billion, the rupee went into free fall on Wednesday, hitting a record low of Rs146.25 against the dollar in the open market during trading and later bounced back to Rs144 at the closing of the trading.