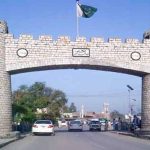 KARACHI: The US Dollar on Monday had registered an increase of 20 paisa in open market after which green side is trading at Rs 139.80.
On the other hand, the dollar value remains intact at interbank sans fluctuation to trade at previous Rs. 138.9.
Following a 20 paisa increase in the open market, dollar is trading between Rs 138.90 to Rs 139.80.
The financial experts are of the view that Prime Minister Imran Khan's recent Karachi visit is good omen for the economy as an improvement was seen in purchase of the power, cement and banking sectors.