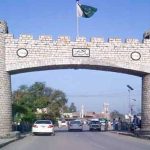 ISLAMABAD: The Election Commission of Pakistan on Friday expressed disappointment over Prime Minister Imran Khan's hard-hitting speech. In a written statement, the commission said that it has "never come under any sort of pressure and God willing, will not in future as well".
"We cannot ignore the law and the Constitution to please anyone," said the ECP its statement.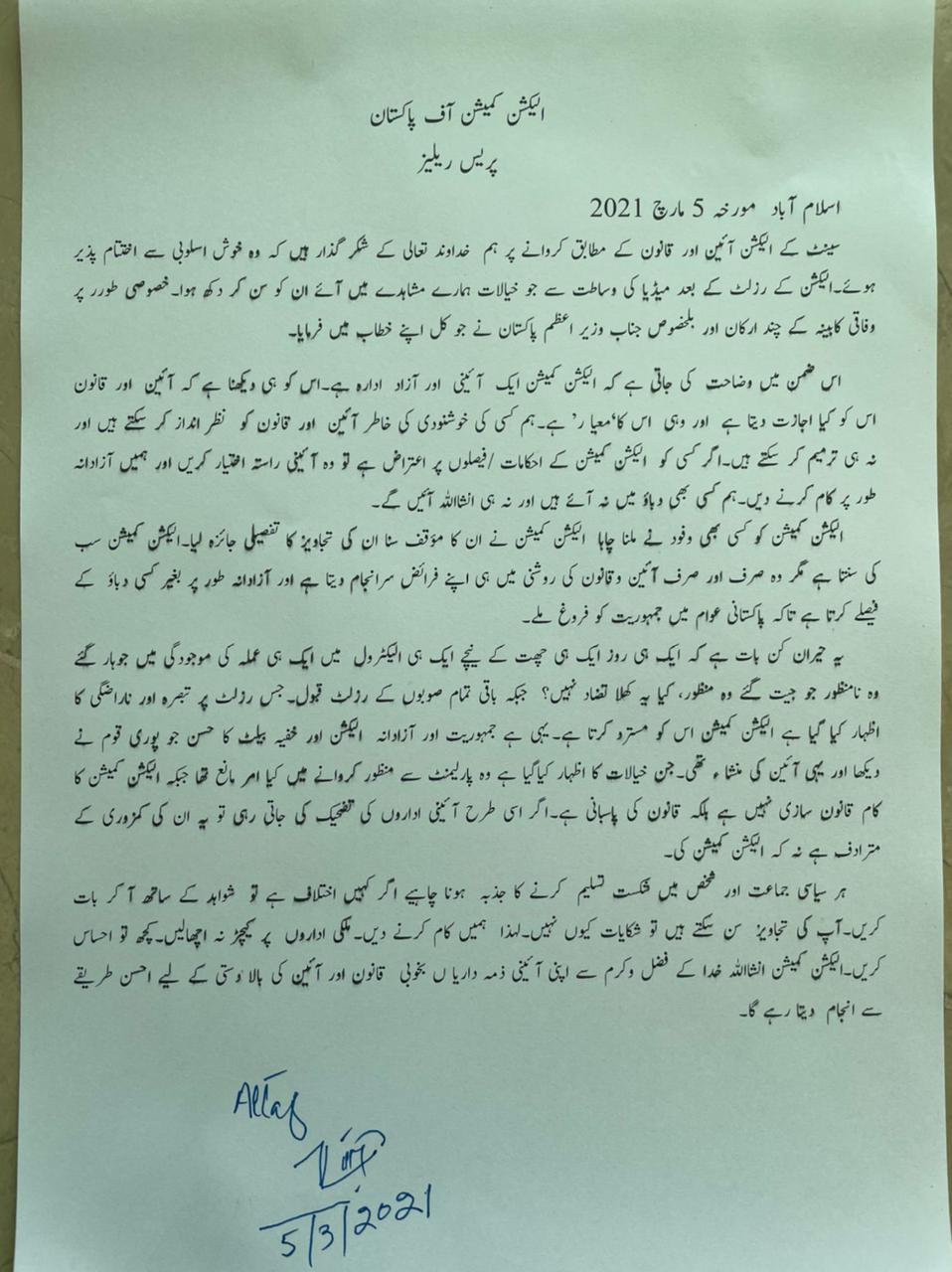 Referring to former prime minister Yousaf Raza Gilani's victory over Dr Abdul Hafeez Shaikh, the ECP said it 'rejects' the analysis and criticism that is being levelled over one result of the Senate elections.
"This is the beauty of democracy and independent elections and the secret ballot which the entire nation witnessed, which was according to the Constitution," it said.
The ECP said that it had heard all delegations that had called on it to discuss election-related matters and conducted a detailed review of their concerns and recommendations ahead of the Senate polls.
"The election commission hears everyone but fulfills its responsibilities in accordance with the law and Constitution and takes decisions independently, not under any sort of pressure," the statement read.
The ECP wondered why elections for the upper house of the parliament, which were held on the same day and managed by the same ECP staff, were accepted by critics where they had won but rejected where they lost. The ECP urged critics of the Senate elections to come forth with evidence and then accuse the commission of any wrongdoing. "Let us carry on with our work, don't sling mud on national institutions," read the ECP's statement.