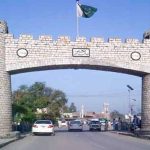 KARACHI: Amid a sharp rise in the COVID-19 cases across Pakistan, SAPM on Health Dr Faisal Sultan warned people on Tuesday to not take Omicron "lightly" as hospitalisation will increase in the next one to two weeks.
The country's top health official advised the public to follow the COVID-19 SOPs and get vaccinated at the earliest.
"It's still a bit early to draw conclusions since it takes 1-2 weeks for hospitalisations to go up. Also, let us see how the virus behaves regarding virulence", Dr Sultan said when asked as to why hospitalisations were not going up in Karachi despite an increase in the number of COVID-19 cases due to the spread of the Omicron variant.
Hospitalisations remained negligible and there were hardly any patients under treatment at major public and private health facilities in Karachi despite the fact the COVID-19 positivity touched 8.91% in the city, where 339 more people were tested positive with over 50% people infected with the Omicron variant.
Liaquat National Hospital (LNH) said Tuesday not a single patient of COVID-19 was admitted to their COVID ward on Monday — for the first time in the last 20 months, which shows that the Omicron variant is not as virulent as it is being perceived.
Other hospitals in the city including Ziauddin Hospital, Aga Khan University Hospital (AKUH), Jinnah Postgraduate Medical Center (JPMC), Dow University Ojha campus, and other health facilities said hospitalisation due to coronavirus was still very low despite an increase in and spread of Omicron variant in the city.