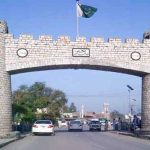 ISLAMABAD: Prime Minister Imran Khan's Assistant on National Health Services (NHS) Dr. Zafar Mirza has been accused of smuggling 20 million masks out of Pakistan.
The Young Pharmacists Association has accused the special assistant of smuggling 20 million surgical masks. The Federal Investigation Agency (FIA) has launched an investigation against Dr. Zafar Mirza and deputy director Drug Regulatory Authority Of Pakistan (DRAP) Ghazanfar Ali.
The Young Pharmacists Association alleges that Dr Zafar Mirza smuggled the masks in collusion with Ghazanfar Ali. FIA officials have taken action on the complaint and Additional Director General FIA has ordered a report from Director North Islamabad within 15 days.
Dr Moin Masood has said that preliminary investigation into the mask smuggling has been initiated.