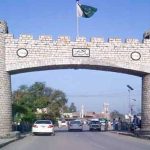 ISLAMABAD: Pakistan Tehreek-e-Insaf (PTI) chairman, Imran Khan, has condemned Thursday's drone strike that allegedly killed two militants in Pakistan's Kurram tribal agency.
"Condemn US drone strike on Pakistan. It is not only a violation of human rights and our sovereignty but also totally counterproductive," he said through his verified twitter account.
Yesterday's missile strike was first attack inside Pakistan since US President Donald Trump took office in January.
It was not clear who was targeted. Media reports quoted officials as saying that two militants were killed in the attack in Kurram Agency bordering Afghanistan.