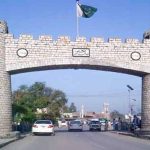 KARACHI: A teenage girl who went missing from Karachi in mid-April and resurfaced in Punjab where she allegedly married a young man Zaheer Ahmed has been handed over to her parents by the Sindh High Court.
The court directed the parents to provide complete protection to the girl. They would have to deposit Rs1 million as security for the protection of the girl.
Moreover, the court has ordered that a child protection officer and a lady police officer would visit the girl weekly.