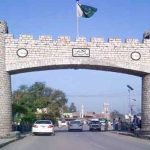 ISLAMABAD: The Economic Coordination Committee of the Cabinet has approved cash support of 4.4 billion rupees for PIA.
The Committee meeting was presided over by Finance Minister Ishaq Dar in Islamabad on Friday.
The meeting also accorded approval for 200 million dollar equity share of Pakistan for the TAPI Gas pipeline project.
It also approved 64 million rupees for payment of two months' salary for employees of Pakistan Machine Tool Factory, Karachi.