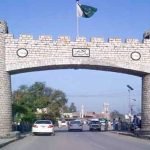 ISLAMABAD: The Prime Minister s Economic Relief package has been approved by the ECC in today s meeting chaired by advisor to Prime Minister on Finance and Revenue Abdul Hafeez Shaikh. The economic package amounting to more than Rs 1.2 trillion has been approved in a bid to combat the coronavirus pandemic.
The ECC meeting allocated Rs 200 billion for daily wage labourers, Rs 100 billion for export and industrial sector, Rs 100 billion for SMEs and agriculture sector and Rs 50 billion for utility stores.
An amount of Rs 280 billion has been approved for procurement of wheat at the state level, more than Rs 100 billion for 12 million deserving families and Rs 70 billion for relief in prices of petroleum products has also been approved.
Moreover, Rs 110 billion will be provided for relief in electricity and gas bills, Rs 100 billion for emergency relief funds while release of Rs 25 billion has been approved for the National Disaster Management Authority (NDMA).