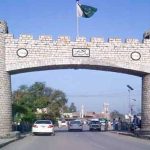 ISLAMABAD: The Economic Coordination Committee (EEC) has approved the supply of thirty five thousand metric tons of wheat from PASSCO to the World Food Programme for distribution amongst the Temporary Displaced Persons of FATA.
The approval was accorded during ECC meeting held in Islamabad today with Prime Minister Shahid Khaqan Abbassi in the chair.
The meeting also approved provision of an additional guarantee of twenty billion rupees to PIA to meet the expenditure for the overhauling of aircraft engines.
The meeting directed Aviation Division and the Finance Ministry to ensure financing support approved by the ECC.
The ECC approved a proposal for introducing necessary amendments in the OGRA Ordinance 2002 to cover the entire LNG and RLNG supply chain in the OGRA regulatory framework and to remove anomalies in the dispatch, receipt and billing of RLNG volumes.
It also approved exemption of regulatory duties on import of fresh fruits, vegetables and dry-fruits from Afghanistan.