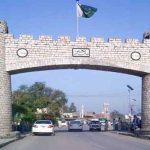 ISLAMABAD: The Economic Coordination Committee (ECC) decided during a meeting on Tuesday that there will be no gas loadshedding in winter.
It was also decided that 150-200 mmcfd of regasified liquefied natural gas (RLNG) will be injected in the system to overcome the gas shortage.
Gas loadshedding, especially in Punjab and Balochistan, accompanies winter every year due to a shortage in the system. Every year authorities attempt to overcome the shortfall, yet the issue has persisted.
Participants of the meeting — which was chaired by Finance Minister Asad Umar — also decided to allow the Power Division to avail the Islamic Financing Facility by borrowing Rs38 billion.