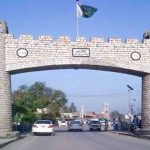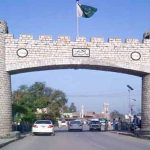 ISLAMABAD: The Economic Coordination Committee (ECC) Wednesday reverted the gas tariff for non-commercial tandoors to the pre-June 30 level to bring down prices of naan and roti to their previous rates throughout the count
The ECC meeting was chaired by Adviser to Prime Minister on Finance Hafeez Shaikh. The ECC approved the summery of the Ministry of Energy to revise gas prices for roti tandoors, for which Rs 1.51 billion subsidy would be paid.
According to reports, the provincial governments were directed to restore the rates of naan and roti to the pre-June 30 level after decrease in the gas prices for the tandoors. The meeting also warned provincial governments that the federal government will withdraw the subsidy if the prices are not restored.
The ECC also reviewed a report on the price of wheat. According to the report, the price has been reduced by Rs50-60 per 40kg after a ban on its export. It was also decided in the meeting that a session of the National Price Monitoring Committee (NPMC) will be convened on August 8.
The committee also decided to impose an additional duty of 10 per cent on the import of cotton.