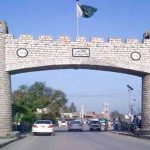 ISLAMABAD: Prime Minister Shehbaz Sharif on Thursday warned the nation of a 'more challenging time' ahead amidst efforts to steer out of the ongoing economic crisis.
Addressing senators of Pakistan Muslim League-Nawaz (PML-N) here in Islamabad, the Premier said that prices of oil and gas in the country will be as per international market.
Justifying his argument, he said that Pakistan will honor its commitments with International Monetary Fund (IMF) agreed during the deal with the global lender, adding that former prime minister Imran Khan did not honor its commitments, owing to which now nation is suffering and country facing economic crisis.
"The previous government had struck the deal with IMF to pass on the international prices of oil and gas; and imposition of the petroleum development levy (PDL)," he stressed, adding that IMF was pressurizing them to implement the pact.
The Prime Minister said that the incumbent coalition government led by PML-N will complete the remaining tenure. "Some coalition partners initially wanted to go for the elections, however there was no consensus on it", added he.
"Now, there is consensus on completing the tenure despite the challenging circumstances," he added.
PM Sharif said China, Saudi Arabia, UAE, and Qatar always supported Pakistan in difficult times besides siding at the diplomatic level.
He mentioned that the recent $2.3 billion loan from China was a respite in the current trying times.
For the first time in history, he said a genuine tax was imposed on the net income of affluent persons to provide relief to the poor who were the real builders of Pakistan.
Also, to reduce the burden on the poor segments of society, Rs 2,000 stipend was announced to provide them relief, he added.
He termed it a political and religious obligation of the rich to accommodate the deserving people and contribute to the prosperity of the nation.
He said in the next few days, he would address the nation to take them on board regarding the steps taken by the government to improve the economic situation.