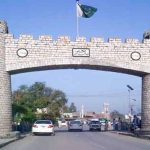 ISLAMABAD: The Election Commission of Pakistan (ECP) on Sunday has made operational the Results Transmission System (RTS) and Result Management System (RMS) for by-election 2018 while the instructions have also been issued to relevant polling staff for by-election result.
Returning officers will use the RMS system to send results to the ECP from all the polling stations that are linked to the RTS system.
According to details, the RTS software will start working when polling will be concluded.
The voting for the by-elections on 35 constituencies of National and provincial assemblies started at 8am while all necessary arrangements have been made for the polling.
The polling will end at 5 pm, however, after 5 pm only those voters, already present within polling station premises, will be permitted to cast their votes.
Election Commission of Pakistan (ECP) has finalised all necessary arrangements for holding by-elections in 35 constituencies on October 14.