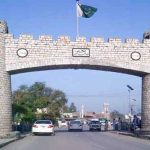 ISLAMABAD: The Election Commission of Pakistan (ECP) on Monday adjourned sine die two petitions filed by PML-N leaders seeking disqualification of Pakistan Tehreek-i-Insaf (PTI) Chairman Imran Khan and Jehangir Tareen.
A five-member commission headed by Chief Election Commissioner (CEC) Justice (retd) Sardar Raza had taken up the petitions filed by PML-N's Talal Chaudhry and Muhammad Khan Daha which sought the disqualification of Khan and Tareen on the grounds that the former had allegedly submitted false financial statements regarding purchase of his Bani Gala residence, whereas the latter was accused of alleged loan write-offs.
At the very outset of the proceedings, the CEC said the apex court was also hearing petition of similar nature. "What is the status of the case in the Supreme Court?" Raza asked the PML-N counsel.
The petitioners' counsel informed the commission that the apex court has been hearing the petition.
Naeem Bukhari, who represents Khan in the case, held that the ECP should discard the petition seeking disqualification of the PTI chairman.
However, he added that the ECP must make a decision whether to adjourn proceedings for an indefinite time period.
After hearing both sides briefly, the ECP adjourned both the petitions seeking disqualification of Imran Khan and Jehangir Tareen indefinitely.