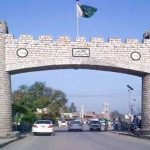 ISLAMABAD: The Election Commission of Pakistan (ECP) has announced the unofficial and unconfirmed results of the historic Khyber Pakhtunkhwa Assembly election in tribal districts.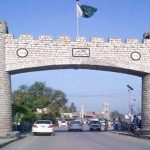 People in the newly merged tribal districts cast their votes to elect provincial representatives on Saturday for the first time in history. Polling was held at 16 seats of FATA for the first time in the history of Pakistan.
The electoral body has announced results of 13 seats so far.
According to the ECP, the Pakistan Tehreek-e-Insaf has won four, Independent Candidates five, Jamiat Ulema-i-Islam (F) two, Awami National Party one and Jamaat-e-Islam one.
Of the 285 candidates standing for the election, 202 were independent candidates. There are over 2.8 million registered voters in the area, of which 1.13 million are women.
At 16, the PTI has the most candidates contesting the election from a political party. The JUI-F has 15 candidates, ANP has 14, PPP and JI both have 13 and the PML-N has five candidates. Two women are also contesting the election – the ANP's Naheed Afridi in PK-106 Khyber and JI's Malasa Bibi in PK-108 Kurram.
A total of 1,897 polling stations have been set up across the merged districts. Of these, 482 have been reserved for men, 376 for women, and 1,049 are combined. Pakistan Army, police and Frontier Constabulary personnel have been deployed at polling stations across the seven districts.People in Khyber Pakhtunkhwa's newly merged districts cast their votes to elect provincial representatives today (Saturday) for the first time in history. The unofficial and unverified results have started pouring in.