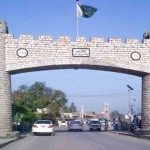 ISLAMABAD: Election Commission of Pakistan (ECP) on Saturday approved the transfer and posting of 487 officials from Islamabad Capital Territory (ICT) Police, Punjab and Sindh province.
According to ECP notification, the commission approved the transfer and posting of 20 AIGs, SPs and ASPs from Islamabad Capital Terrotary (ICT) Police.
The transfers and postings approved for 260 officials from Punjab included 147 Assistant Commissioners, 11 SPs and Additional SPs, one member Board of Revenue, 19 Secretary and Special Secretary, 37 Additional Deputy Commissioners (Revenue), 22 Additional Deputy Commissioners (Finance and Planning) and 23 Additional Deputy Commissioners (General).
Similarly, posting and transfer of 207 officials have been approved from Sindh including 184 Sub-Divisional Police Officer (SDPO), DSPs and ASPs, 22 SSPs and SPs, 11 Additional Commissioners and one Deputy Commissioner from Dadu.