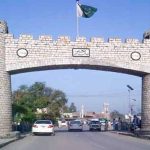 ISLAMABAD: Election Commission has directed candidates to submit details of their election expenditures to the commission.
In a statement, the commission said details of election account and receipts will be received at the commission office.
The candidates will also present samples of their printed publicity material, which must carry name and address of the publisher.
The commission said action will be taken against the candidates who fail to provide details of the election expenditures.