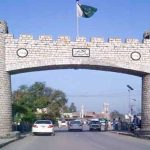 PESHAWAR: Provincial Election Commission has directed elected independent candidates to join any political party by August 9.
In a statement issued here on Wednesday Spokesman for Election Commission Sohail Khan said that independent candidates elected on provincial and National Assembly seats shall furnish formal application to the head of political party he or she was going to join in this regard.
Following the head of political party would inform the provincial election commission about the joining of independent candidate.
The independent candidate should also submit affidavit with application duly attested by Oath Commissioner.
The independent candidates were also bound to provide two witnesses from joining party before the election commission.
He said a candidate joined any political party after the August 9 would not affect allotment of the reserved seat for his or her party.