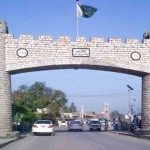 ISLAMABAD: Election Commission of Pakistan (ECP) will continue the process of registering and excluding voters and correcting names until April 24.
The Commission – in a statement – said that it would continue the process undertaken for the 2018 general elections till Tuesday next.
The ECP has established display centers across the country where citizens could visit for registration of their votes or their relevant complaints, the statement said.
It added that voters could confirm their registration and acquire details of their constituency on the mobile phones by sending CNIC number on 8300.