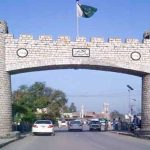 ISLAMABAD: The Election Commission of Pakistan (ECP) has decided to make public the details of assets of all the candidates in the General Election, 2018.
The information regarding assets in the nomination papers and other will be made public on the official website.
The ECP decided that all the information should be available online for voters, sources said, adding that affidavits will be present on the website as well.
Local media quoting ECP sources stated that the step has been taken to ensure transparency in the election process and under Election Act 2017, the commission is bound to publish details of the candidates.
In 2013, the ECP had released details of the nomination papers of the candidates, over which they expressed strong reservations.
The details were removed in 2014 from the website, owing to the strong opposition of the parliamentarians.