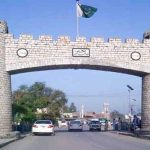 ISLAMABAD: The Election Commission of Pakistan (ECP) on Tuesday dismissed a petition filed by the Pakistan Tehreek-e-Insaf lawmakers against Pakistan Muslim League-Nawaz (PML-N) Vice President Maryam Nawaz.
A three-member ECP bench, headed by Chief Election Commissioner (CEC) Justice (retd) Sardar Raza Khan, had reserved the verdict after hearing arguments from the lawyers on Monday.
The petition filed by Farrukh Habib, Maleeka Bukhari, Kanwal Shauzab and Javeria Zafar of the PTI in May, contended that the appointment of Maryam as PML-N's vice president was contrary to the Constitution as she had been convicted by the accountability court.
PTI lawyer Hassan Maan argued on Monday that the Supreme Court had made it clear that no convicted person could hold party office.
He told the court that Maryam was convicted over a National Accountability Bureau (NAB) reference and therefore, she could not hold any party office.
The PTI lawyer added the apex court had noted that Section-203 of the Election Act — which deals with the party offices — should be read with Articles-62, 63, and 63A of the Constitution, which detail the qualification of the public representatives.
The lawyer recalled a PTI candidate in South Punjab, Rai Hasan Nawaz, was dismissed from party designation on the same clause, which barred disqualified leaders from holding a position in the party.
Jahangir Jadoon, the lawyer for the PML-N, had argued that Maryam was appointed and not elected to the party post. He further pointed out that petitioners were not affected by the PML-N decision.
He said ECP had dismissed pleas if the applicants were not the affected parties. Maryam's lawyer Barrister Zafarullah said a constitutional article cannot be read with a law.
He said joining a party or holding a party office with a fundamental right of any citizen. He added the ECP didn't need to make decisions based on its previous decisions.
After hearing the arguments from all the sides, the bench had reserved its verdict which was announced today.