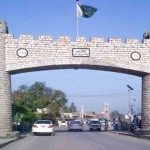 ISLAMABAD: The Election Commission of Pakistan (ECP) on Wednesday has summoned details from Pakistan Tehreek-e-Insaf (PTI) regarding its intra-party elections.
Hearing a petition filed by former general secretary PTI Swabi chapter Yousaf Ali, the Commission decided to take forward the proceedings against PTI for its intra-party elections.
A five-member bench of ECP headed by Chief Election Commissioner (CEC) Sardar Muhammad Raza Khan declared verdict in the case that was delayed twice before due to absence of judges.
ECP has summoned the results of intra-party elections, nomination papers and details of panel from PTI till December 18.
No representative of PTI appeared before the ECP.
Yousaf Ali had requested ECP to declare the elections null and void accusing PTI of violating party's constitution during polls.