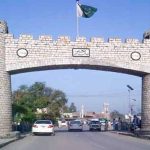 ISLAMABAD: The Election Commission of Pakistan (ECP) on Thursday asked candidates to submit party affiliation certificates by tomorrow.
The last date to submit party certificates for General Election 2018 is June 29.
It is mandatory for the candidates to submit their party tickets in order to be allotted their electoral symbols. Those who fail to do so will be considered independent candidates.
Pakistan Tehreek-e-Insaf (PTI) chief Imran Khan's party ticket, submitted for NA-53, was sent back by a returning officer (RO) today. According to the RO, Imran's party affiliation ticket was not attached and neither had he submitted an affidavit stating that he was issued a ticket to contest polls by his party.
Preparations of the upcoming elections are under way, with the electoral body making arrangments to ensure a transparent poll.
On June 26, the polling scheme for Lahore was finalised, which contained constituency-wise lists of polling stations, number of registered voters, and other relevant details.
ECP has also ordered provincial governments to provide security to all candidates contesting the upcoming general election and political leaders.
The Commission, in a letter to all four provincial governments, has directed the respective chief secretaries to ensure security arrangements for the election candidates and leaders of political parties, sources privy to the matter said.
The ECP has also asked the relevant authorities to install CCTV cameras in sensitive polling stations for monitoring.
The elections are scheduled to be held on July 25, 2018.