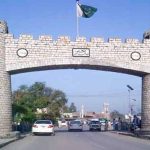 ISLAMABAD: Election Commission of Pakistan (ECP) on Friday finalised all necessary arrangements for holding by-elections in 35 constituencies on October 14.
The election will be held on 11 National Assembly seats and 24 seats from provincial assemblies included 11 seats for Punjab Assembly, nine for Khyber Pakhtunkhwa, and two each for Sindh and Balochistan.
The ballot papers for all constituencies in both the National and Provincial assemblies have been printed. As many as 122 candidates have been contesting by-election in 11 constituencies of National Assembly.
The national assembly constituencies where the elections will be held include NA-35 Bannu, NA-53 Islamabad, NA-56 Attock, NA-60 Rawalpindi, NA-63 Rawalpindi, NA-65 Chakwal, NA-69 Gujrat, NA-103 Faisalabad, NA 124 Lahore, NA-131 Lahore and NA 243 Karachi East.
The Punjab Assembly constituencies where the by polls will be held are: PP-3 Attock, PP-27 Jhelum, PP-103 Faisalabad, PP-118 Toba Tek Singh, PP-164 Lahore, PP 165 Lahore, PP 201 Sahiwal, PP 222 Multan, PP 261 Rahim Yaar Khan, PP-272 Muzaffargarh and PP-292 D.G. Khan.
By polls on two constituencies each of Sindh Assembly and Balochistan will also be held. These are PS-87 Malir, PS-30 Khairpur, PB-35 Mastung and PB-40 Khuzdar.
In Khyber Pakhtunkhwa, the by polls will be held in PK-3 Swat, Pk-7 Swat, PK-44 Swabi, PK-53 Mardan, PK-61 Nowshera, PK-64 Nowshera, PK-78 Peshawar, PK-97 Dera Ismail Khan and PK-99 Dera Ismail Khan.
The commission has already issued amended voters' lists to the districts concerned as the polling will be held on new electoral rolls.
The total registered voters in the country have reached the figure of 106,000,239 with 59,243,889 male (55.89 percent) and 46,756,350 female (44.11 percent) voters. Out of total registered voters, 60,697,418 were from Punjab, 22,394,212 voters from Sindh, 17,839,845 voters from Khyber Pakhtunkhwa (including FATA), 4,302,304 voters from Balochistan and 766,460 voters from federal capital.
In Punjab, the male voters were 33,690,140 while female voters were 27,007,278, while in Sindh, the male voters were 12,438,375 while female voters were 9,955,837. Similarly in Khyber Pakhtunkhwa, the male voters were 10,220,103 while the female voters were 7,619,742. In Balochistan, the male voters were 2,487,470 while the female voters were 1,814,834 while in federal capital the male voters 407,801 and the female voters were 358,659.
Special security plan has been chalked out to ensure foolproof security for sensitive polling station on polling day. He added the security plan will be implemented in coordination with the provincial governments and departments concerned as the commission has planned special security measures to ensure security of voters for having better turnout.
Foolproof security arrangements have been planned with deployment of security personnel at polling stations to ensure smooth polling process.
The election campaign for by-elections will come to an end on midnight falling between October 12 and October 13 following which under section 182 of Elections Act 2017, no person shall convene, hold or attend any public meeting and no person shall promote or join any procession within the area of constituency during a period of 48 hours ending at midnight following the conclusion of the poll for an election in that constituency.
Any person who contravenes these provisions of law shall be punishable with imprisonment for a term which may extend to two years or with fine which may extend to Rs100,000 or with both.
The ECP requested the political parties and candidates to follow the provisions of law and exercise self-restraint so that the poll would be held in an orderly and peaceful manner on October 14.
It has also issued voters pass to successful registered 7,364 I-voters for bye-elections. He added these voters passes were issued during the registration process of I-voters through their email ID.
The commission said that all registered I-voters can cast their vote in bye-elections being held on October 14, while only registered I-voters with having voters passes will have right of casting vote. The ECP asked all such pass holders to exercise their right of vote during 8:00am to 5:00pm (Pakistan Standard Time) on polling day.