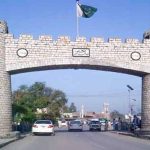 ISLAMABAD: The Election Commission of Pakistan (ECP) on Monday completed preparations for the presidential election, due to be held tomorrow.
Polling stations were set up in all four provincial assemblies in addition to the National Assembly.
The ballot papers and other related equipment have also been shifted to the polling stations.
The chief justices of high courts will serve as the presiding officers during the poll.
According to sources, the chief election commissioner will serve as the returning officer.
The name of Pakistan Peoples Party candidate Aitzaz Ahsan is on the top of the ballot paper, while Pakistan Tehreek-e-Insaf candidate Arif Alvi is on the second position and Jamiat-e-Ulema (F) chief Maulana Fazal-ur-Rehman's name is printed on the third place, sources further added.
A code of conduct for the presidential election has also been issued.
Members of the National and provincial assemblies will not be allowed to carry their phones while casting their votes.