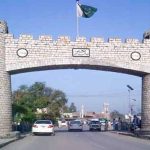 ISLAMABAD: Spokesperson of the Election Commission of Pakistan Nadeem Qasim said that the ECP was fully committed and ready for holding the general elections on time.
He said after the decision of Supreme Court, no reason or hurdle remains in the way of holding the elections on time,reported Radio Pakistan.
The spokesperson said all activities of the Election Commission would be as per constitution and law of the land.