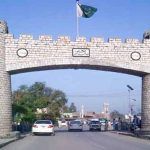 ISLAMABAD:  Interior Minister Rana Sanaullah has said the general elections in the country must be held simultaneously.
Speaking to media here on Wednesday, he expressed apprehension if elections were held in phases, no one would accept results.
Referring to the PTI plea in the Supreme Court on postponement of elections by the Election Commission of Pakistan (ECP), Mr Sanaullah said "according to our understanding, the ECP has the authority to do so."
In a possible reference to the Supreme Court (Practice and Procedure) Bill, 2023, tabled in the National Assembly on Tuesday night, the minister said parliament had done its duty at the right time.
Mr Sanaullah said that unfortunately decisions were taken in the past which created rift in society. A decision of the Supreme Court could not be an internal matter as the whole nation was connected with this matter, he added. The ambiguity on this issue should be removed and it could be removed by a full court, he continued.
He expressed hope that the apex court would guide the nation on the issue.