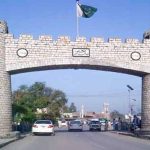 ISLAMABAD: Caretaker Prime Minister Nasir-ul-Mulk, Punjab Chief Minister Hassan Askari among other members of the interim setup submitted their assets details with the Election Commission of Pakistan (ECP), which were issued to the media on Tuesday.
Several ministers in the caretaker setup, including Finance Minister Shamshad Akhtar, Interior Minister Azam Khan and Chief Minister Khyber Pakhtunkhwa Dost Muhammad Khan submitted the details to the ECP.
According to details, the interim premier has 14 properties to this name in Pakistan, including plots of one canal each in D-15 and G-14 in Islamabad, a two-canal plot worth Rs11 million in Bahria Enclave and an apartment worth Rs22 million in Diplomatic Enclave.
Besides, Mulk's wife possesses properties worth $714,286 in Singapore and £272,850 in London, investment worth $722,590, jewellery worth Rs3.1 million, furniture of Rs6.5 million, more than Rs100 million in four different bank accounts and mortgage of $380,363 on properties.
Punjab Chief Minister Hasan Askari possesses a house worth Rs7 million, cash and prize bonds of Rs0.93 million and a bank balance of Rs10 million.
The minister who have not yet submitted the details of their assets include caretakers chief minister of Sindh and Balochistan, among others.
The Election Commission of Pakistan has decided to write to those who have not yet fulfilled the requirement, which had to be completed within three days after the caretaker minister took oath.