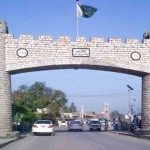 ISLAMABAD: The Election Commission of Pakistan (ECP) has issued the final list of candidates taking part in general elections.
According to details, 3675 candidates are contesting for National Assembly seats while 8,895 candidates are taking part for Provincial seats.
The Candidates for National Assembly seats include 760 from Khyber Pakhtunkhwa, 1,696 from Punjab, 303 from Baluchistan and 872 from Sindh.
As many as 4,242 candidates are in the run for Punjab Assembly, 1007 for Baluchistan Assembly, 1264 for Khyber Pakhtunkhwa Assembly and 2382 for Sindh legislature.
44 candidates are contesting for minority seats in National Assembly.