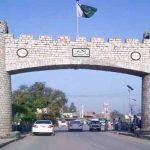 ISLAMABAD: The Election Commission of Pakistan (ECP) on Thursday issued a final show-cause notice to PML-N for not holding intra-party elections within the stipulated timeframe.
As per details, Sikandar Sultan Raja, Chief Election Commissioner, led the three-member ECP bench which heard its earlier notices issued to Shehbaz Sharif and Planning Minister Ahsan Iqbal, in their respective capacities as president and secretary general of the Pakistan Muslim League-Nawaz (PML-N), for their failure to hold intra-party elections.
The ECP, in the notice, remarked that how a party that could not hold its own elections would undertake the mammoth exercise of general elections. "You will hold party elections if we cancel your election symbol," he added.
PML-N's lawyer Arshad Jadoon told the ECP that the party could not hold elections despite assuring the Commission that the vote will take place on December 30.
He again assured the ECP bench that the PML-N will not hold party elections on January 31 and Ahsan Iqbal has already filed an application in the ECP in this regard. "Please, give us last chance," the PML-N lawyer begged the ECP.
The CEC ordered to issue another show-cause notice for seven days to the party, declaring that this is the final notice.
The CEC warned now they will issue notice for cancellation of the election symbol. "You are making excuses, sometimes it's coronavirus or other excuses," he added.