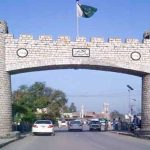 ISLAMABAD: The Election Commission of Pakistan (ECP) on Sunday issued a new schedule for accepting nomination papers from candidates for the upcoming general elections.
According to ECP, nomination papers will now be accepted from 4th to 8th of this month.
The names of candidates will be published on 8th of June.
There has been no change in other election schedule.