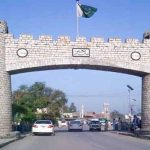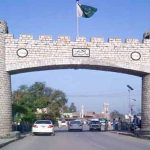 PESHAWAR: The Election Commission of Pakistan has released schedule of by-polls on three National Assembly seats in Khyber Pakhtunkhwa.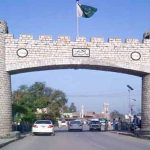 According to the ECP announcement, by-elections on three National Assembly seats including NA-22 Mardan, NA-24 Charsadda and NA-31 Peshawar would be held on April 30, 2023.
PTI Chief Imran Khan had won elections on these seats in  October 2022 when he contesed as a PTI candidate from eight constituencies in by elections.
by elections held last year. However, the ECP declared these seats vaccant after issuing Imran Khan notification from NA-45 Kurram.
Almost four months after he was elected, the Election Commission of Pakistan (ECP) de-notified PTI Chairman Imran Khan as a member of the National Assembly on six seats.
As per the election schedule, the returning officers will issue public notice on March 11. The nomination papers could be submitted from March 12-14. The commission will publish a list of candidates who submit their nomination papers on March 15.
The ECP will examine these papers till March 22.
The appeals against the acceptance and rejection of nomination papers could be filed till March 27.
The appellate tribunals will announce their decisions on these appeals till April 3.
A reviewed list of the candidates will be released on April 4.
The nomination papers can be withdrawn till April 5.
The final list of the candidates will be published on April 6 and the contestants will be allotted election symbols on the same date.