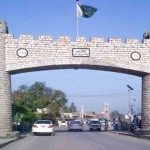 ISLAMABAD: The Election Commission of Pakistan (ECP) has started the process of verifying lists of voters on Monday.
According to a statement issued by the ECP, names of 73,60,279 voters would be included in the list during the first phase.
He added that 9,23,947 names of those who have been registered as died in UCs and NADRA, would also be removed.
In the second phase, all lists would be displayed for public review so the voters might apply for registration or transfer, he said.
The electoral body has also undertaken the process of delimitation of constituencies in the wake of the provisional results of 2017 census.