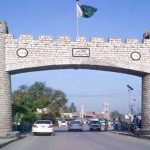 ISLAMABAD: The Election Commission of Pakistan (ECP) on Sunday launched its complaint cell for the by-election under way in 35 constituencies of the national and provincial assemblies.
Voters can register their complaints about any irregularities in the polling process on 051-9217133 or they can fax on 051-9217132 and 051-9217134.
According to the ECP, there will be two shifts working in the complaint cell.
More than 300 candidates, including some political bigwigs, are in the running for the by-polls under way across the country.
Over five million registered voters — about 2.3 million women and almost 2.7 million men — will exercise their right to vote. It is noteworthy that the overseas Pakistanis will be voting for the first time in the by-polls.
Seats up for grabs comprise 11 from National Assembly, 11 from Punjab Assembly, nine from Khyber Pakhtunkhwa, and two each from Sindh and Balochistan.