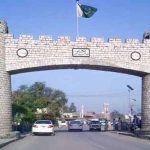 ISLAMABAD: The Election Commission of Pakistan (ECP) has started preparations for the elections in Punjab and Khyber Pakhtunkhwa.
According to sources, the Commission has started preparing the election schedule, which is likely to be released on Monday or Tuesday.
The sources said that the Commission has also decided not to take DROs and ROs from the judiciary, adding that the commission would not write any more letters to the Registrar Lahore High Court for DRPs and ROs for Punjab elections. The Election Commission has sought the list of the DROs and ROs from Provincial Election Commissioner.
According to the sources, the Election Commission has estimated the expenses of more than Rs 30 billion for the election in Punjab and Khyber Pakhtunkhwa. In this regard, a letter will be written to the finance ministry next week, asking for immediate release of the funds.
The Election Commission will also write a letter to the Interior Ministry next week for the deployment of security forces during the elections.